PLEASE HELP
With time of the essence, The Dragonfly Foundation acts quickly to provide comfort and joy to children and young adults enduring cancer and bone marrow transplants. We also enhance quality of life programs at Cincinnati Children's Hospital Medical Center's Cancer & Blood Diseases Institute.

In selecting an object to represent our mission, we turned to the dragonfly, a small insect that has flown the Earth for more than 300 million years.

Please let us know if you have time, talents, resources, or connections that can help make our Dragonflies smile.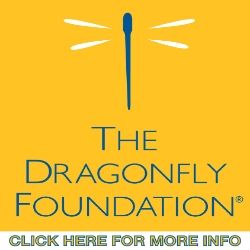 Matt's Story Is Our Story: Why We Started Dragonfly
This video is one of many located on this new site's media center. Click on the image above to play the video.